Visiting the Archives & Library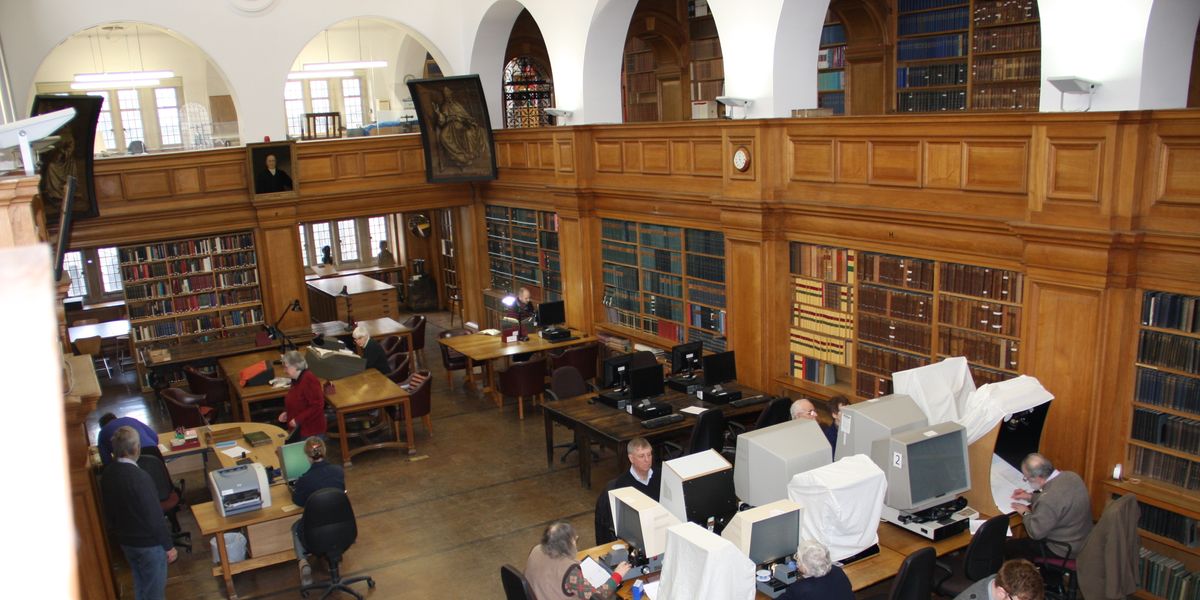 How to find us
Click map to enlarge
The Archives and Library of Canterbury Cathedral welcome all researchers with interests in our collections.
Access to the collections of the Archives and Library is provided according to our Access Policy.
The Archives and Library reading room is open on Wednesdays and Thursdays from 10.15am until 4:30pm, with a closure over lunchtime. Spaces are limited; please email [email protected] to make a booking, giving at least five working days' notice.
Please arrive at the Visitor Centre by the Christ Church Gate. Our reading room regulations are available here.
The Reading Room will be closed on the following dates:
Monday 6th - Friday 10th November 2023
Monday 18th December 2023 - Friday 5th January 2024
Monday 25th March - Friday 5th April 2024
For the Cathedral's Privacy Notice, please click here.
Readers' tickets
For a reader's ticket, please bring photo ID with proof of your current address (eg a photocard driving licence). We can issue a reader's ticket when you visit; there is no need to apply for one in advance.
As from 1 September 2023, we will be issuing new readers' tickets linked to the Cathedral Pass system. Old-style readers' tickets will no longer be valid after 1st January 2024. Please email us [email protected] for further information.
NEW – Library visits
A visit to our magnificent Howley-Harrison Library, with a display of highlights from our printed collections. Visits take place at 2pm, lasting about 45 minutes. Cost £8 per person; booking required. Visit not suitable for children under 12. For available dates and to book, please click here.
Family History
For more information about the branch, and useful information about family history research in the Canterbury area, see https://www.kfhs.org.uk/canterbury.
Copying services
We offer a range of reprographic services: please see our price list.
We also offer self-service photography in our reading room: please see the permit application form for further information.
Permission to publish
Those wishing to publish images from our collections should complete our permission to publish form.
Enquiries
The Archives will respond to routine enquiries about its collections. We aim to respond to all enquiries within 10 working days. For commissioning genealogical research and other detailed research on our collections, please see our Independent Researchers list.
Information for depositors
The Cathedral Archives collects according to the Cathedral's Collection Development policy. Material can be accepted as a gift, loan (deposit) or bequest. See here for our gift and loan agreements. Please contact us to arrange the delivery of new material.
Useful links
Lambeth Palace Library where the papers of the Archbishops of Canterbury are held. See also for useful research guides.
Kent History and Library Centre for the County Council's archive centre.
Special Collections and Archives at the University of Kent where the papers of Dean Hewlett Johnson, and other archive collections are held.
Findmypast – a leading family history website, which includes parish registers from the Cathedral Archives
Canterbury Probate Records (1396-1858) Database
Kent Archaeological Society – Monumental inscriptions for Kent parishes
The Kent Family History Society, Canterbury Branch
Share